The Gulfstream G150 flies farther at higher Mach speed than any other midsize business aircraft, and does so with one of the lowest direct operating costs per hour in its class, all while consistently maintaining an annual National Business Aviation Association (NBAA) dispatch-reliability rating higher than 99.8 percent. The G150 is so versatile, reliable and efficient, it is the airborne partner of Gulfstream's Field and Airborne Support Teams.
Inside, an oval-shaped cabin provides ample head and shoulder room for up to eight passengers. In the cockpit, advanced flight-deck technology assures a smooth, safe ride. At Gulfstream, that's The World Standard.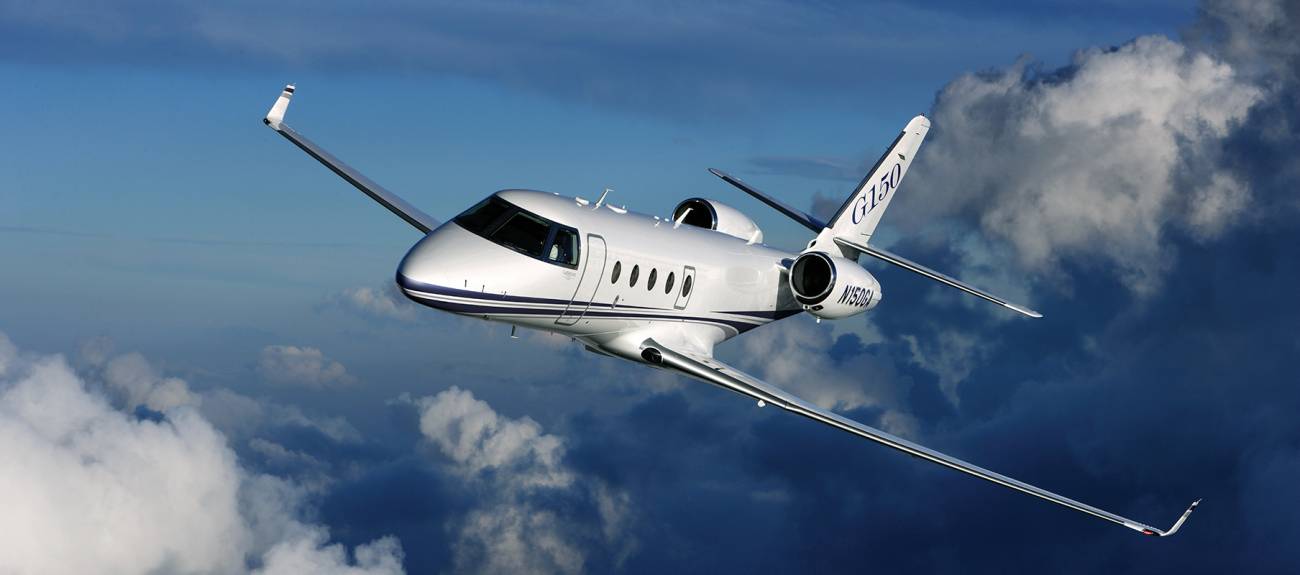 Start the day early in New York, and be in Los Angeles for lunch. In the Gulfstream G150, a coast-to-coast trip is less than six hours nonstop at Mach 0.80.
Because the G150 flies at a faster cruise speed than any other midsize jet, G150 travelers will arrive more than an hour ahead of other aircraft in its class. A maximum operating Mach of 0.85 helped the G150 set 10 world city-pair speed records in its first two years of service.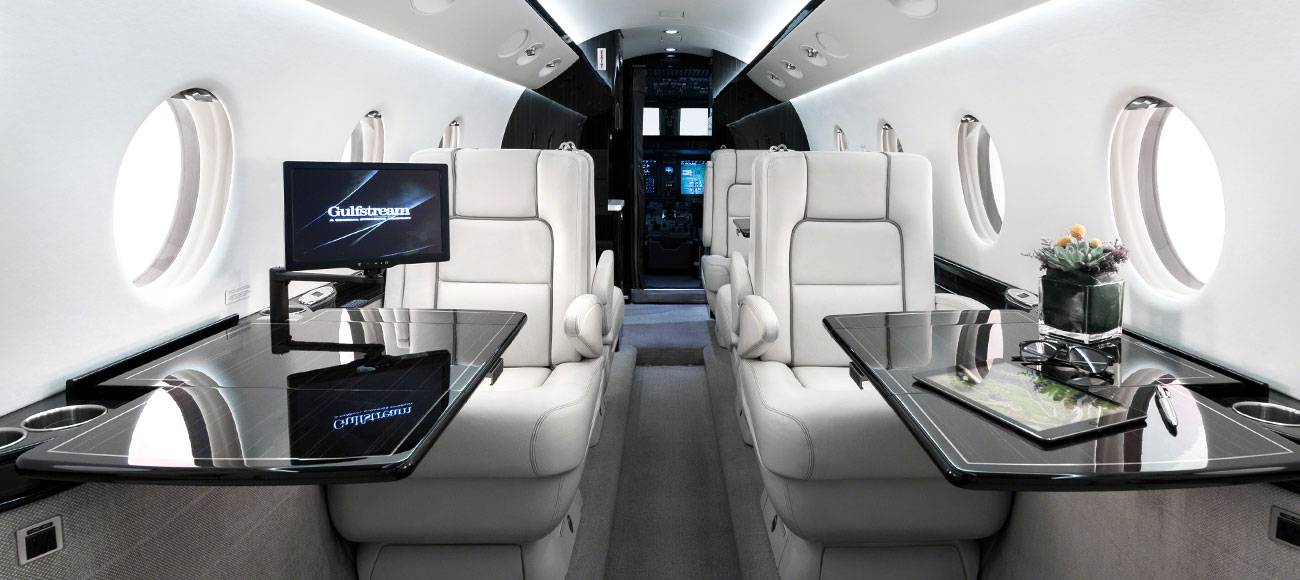 PERFORMANCE
Max. *

(Mach 0.75, 4 passengers, 2 crew and NBAA IFR reserves)

3,000 nm
High-Speed
Mach 0.80
Long-Range
Mach 0.75
MMO

(Maximum Operating Mach Number)

Mach 0.85
Takeoff Distance

(SL, ISA, MTOW)

5,000 ft
Landing Distance

(SL, ISA, MLW)

2,880 ft
Initial Cruise Altitude
41,000 ft
Max. Cruise Altitude
45,000 ft
EXTERNAL DIMENSIONS
| | |
| --- | --- |
| Length | 56 ft 9 in |
| Overall Span | 55 ft 7 in |
| Height | 19 ft 1 in |
INTERIOR
Total Interior Length
17 ft 8 in
Cabin Length

(excluding baggage)

17 ft 8 in
Cabin Height
5 ft 9 in
Cabin Width
5 ft 9 in
Cabin Volume
465 cu ft
Baggage Compartment

(usable volume)

55 cu ft