These 7 luxurious romantic getaways are surefire ways to reignite the sparks of love or just a fantastic way to reconnect with your significant other. If you're thinking about chartering a private aircraft last minute this Valentine's Day, may we suggest the following seven destinations?
1.Dubai, United Emirates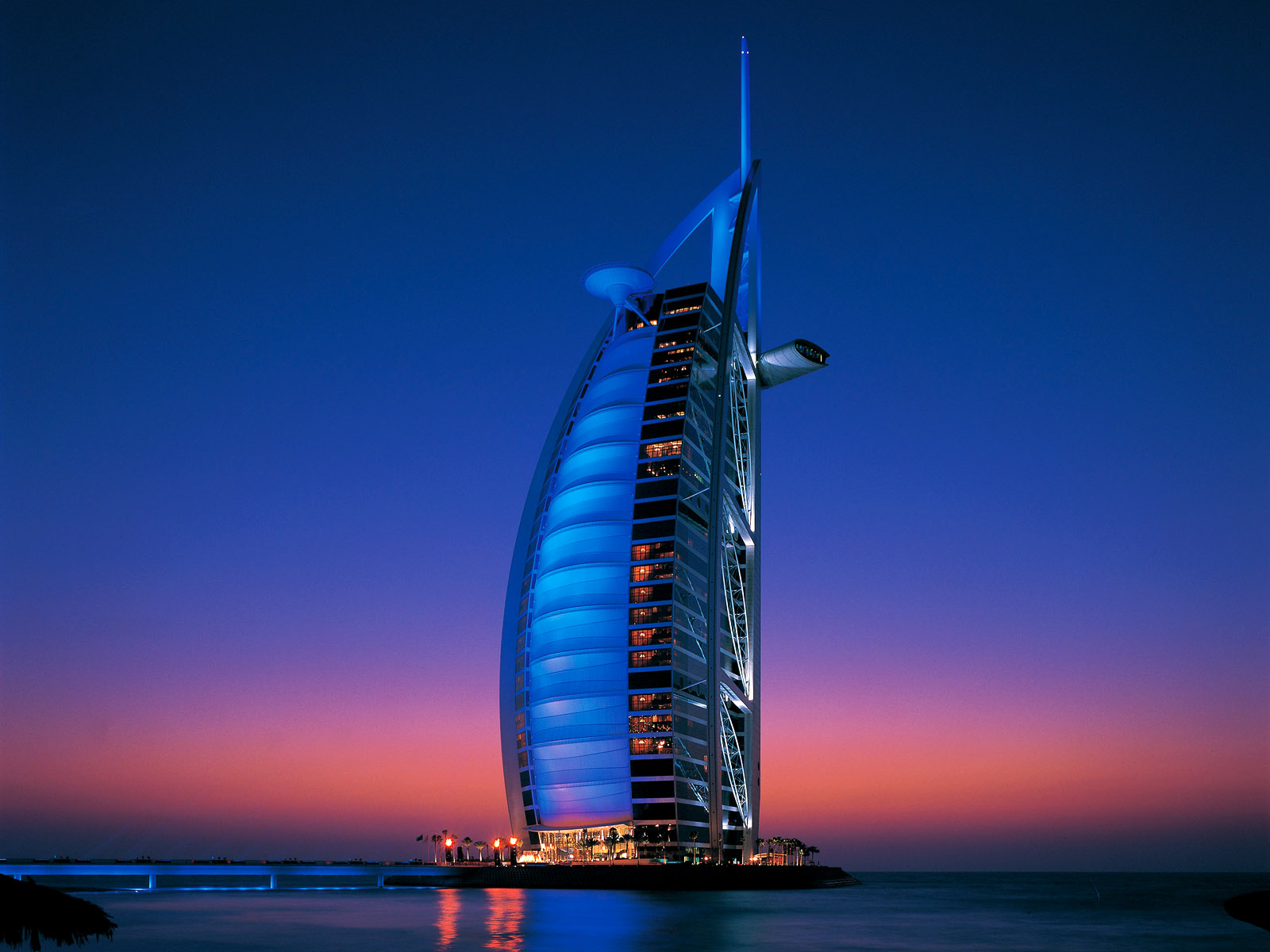 There isn't quite any other place in the world that is as visually tantalizing as Dubai. Dubai boasts a wide array of five star resorts and world class dining. What really sets it apart though are the amazing architectural features such as the Burj Khalifa, the world's tallest building. There is also the the manmade island known as the Palm Jumeriah which hosts romantic beaches and fine dining.
The city of Dubai itself is a fascinating mix of old world charm and of modern elegance. There's no limit on activities such as guided tours around the Jumeirah Mosque, chartered helicopter flights and the Dubai museum for those itching to get to know more about the colorful history of this one of a kind hotspot.
This is the perfect locations for couples who want a mixture of adventure and luxury. You can expect anything from an adventurous horseback ride to a relaxing spa day with your significant other. There's definitely no lack of variety in Dubai. If you're chartering a private jet into Dubai, we recommend Jetex as your preferred FBO.
2. Paris, France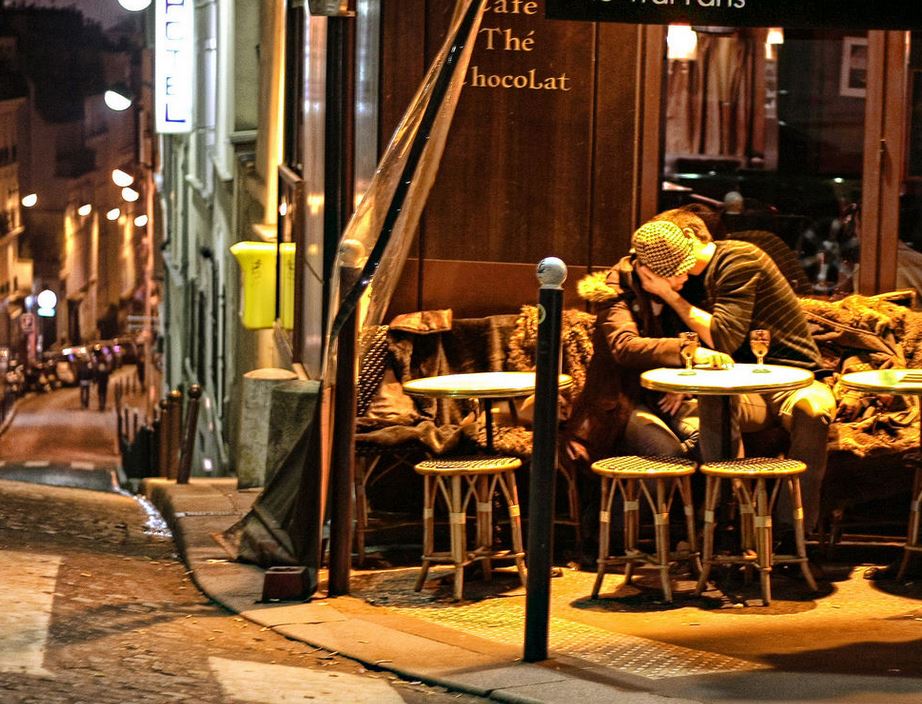 Romantic holidays to Paris? Say no more, Paris is synonymous with romance. Known as the city of love this location seems like it was handcrafted with romance in mind.
Couples here can enjoy intimate strolls hand in hand though the city and enjoy an endless amount of sidewalk dining . You could also walk alongside the Seine River and stop by the "Lover's Bridge" and place a lock in the hopes of everlasting love.
Paris is overflowing with culture as well so don't forget to stop by the Louvre and afterwards enjoy a picnic at the Jardin des Tuileries which is beautifully decorated with statues and features a nod to Versailles' classic landscaping.
This goes almost without saying but no trip to Paris is ever complete without a visit to the Eiffel Tower which is so beautifully illuminated at night like much of the city at night.
Paris is truly a lover's playground so feel free to take in every sight and enjoy every moment.
3. Madrid, Spain
If the Sangria and the amazing cuisine weren't enough to entice you and your significant other into wanting to visit Madrid then perhaps a walk through the expansive 350-acre gardens at Buen Retiro Park are enough sway you into reconsidering. What better way to spend part of your trip than to rent a kayak and paddle around the lake underneath the beautiful sky. The impeccably manicured lawns also feature exotic flora and statues.
From there the Palacio de Cibeles (formerly the Palace of Communications) is within walking distance. The fountains and the monuments that lay in the center are considered to be the embodiment of Madrid as a city. If you have the option of coming here at night time the view of the palace fully illuminated is more than worth waiting until after you've both enjoyed the sunset.
With the beautiful Spanish style architecture and colorful neighborhoods surrounding you this location is a must see for those seeking a just the right of amount and flavor.
4. Greece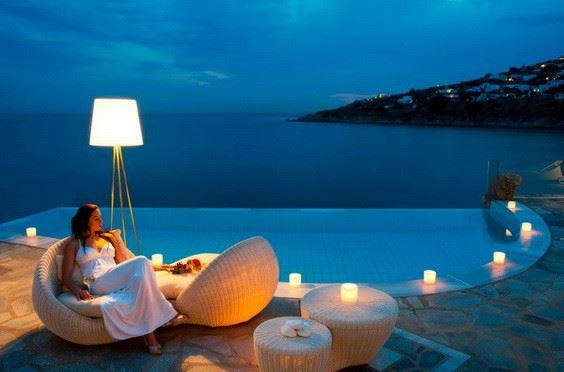 For decades Greece has been one of the top tourist destinations for couples, newlyweds, and families alike and after just taking a look at the pristine beaches it's not hard to guess why.
Time almost seems to stop here as you spend days laying out on the beach and strolling through the ancient Greek architecture. Greece has stood the test of time and is guaranteed to transport you and your lover into a different world that isn't quite so fast paced.
Leisurely make your way to Little Venice (Mykonos Town) and enjoy the wonderful assortment of shops and restaurants that line the boardwalk.
5. Honolulu, Hawaii USA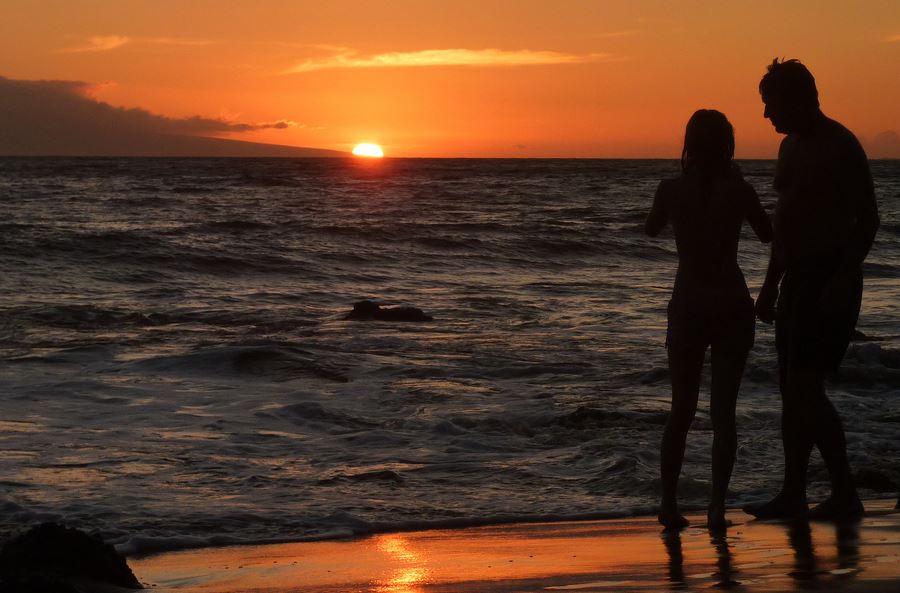 Hawaii seems like an obvious choice when it comes to a romantic getaway. For thousands of newlyweds Hawaii is a dream honeymoon. Consisting of several islands surrounded by pristine water beautiful laying out in the sun enjoying the ocean breeze is an obvious activity but the island of Oahu also features some amazing hikes. So grab your partner by the hand and embark on a hike to the beautiful Maunawili Falls and enjoy the view of this 25 foot waterfall.
Of course there's always the option of just enjoying the wonderful amenities that these lush beach side resorts have to offer.
6.Venice, Italy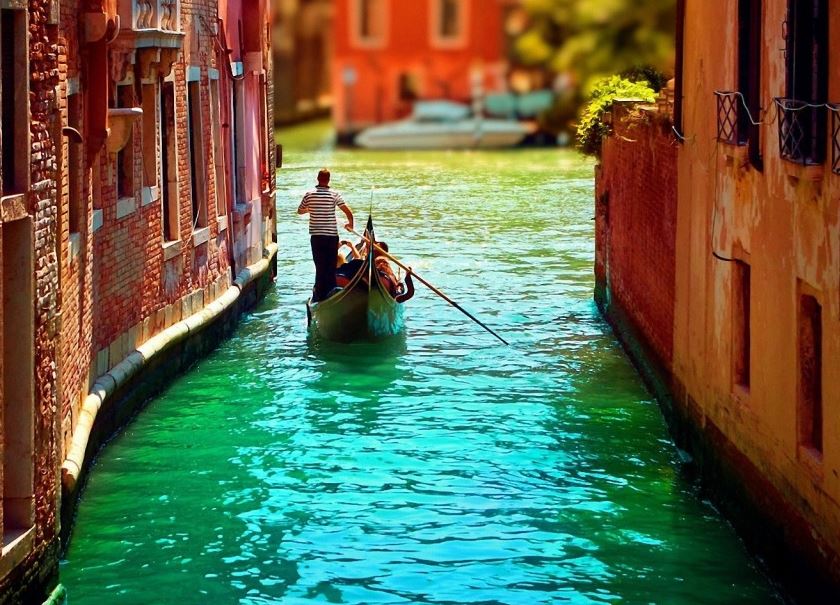 Romance is just a shoulder to shoulder gondola ride through the Grand Canal when you land in Venice. One of the benefits of taking a ride through the Grand Canal is that you get a first row seat to the simple elegance that Venice holds.
Follow the winding Venetian alleyways and come to find small shops featuring handcrafted goods that are sure to make a beautiful keepsake of your time together. For those who have a little more time to plan their stays there is no better time than now to enjoy an opera at the world renown Teatro La Fenice.
To top off your experience in Venice visit the famous stomping ground of the infamous playboy Casanova and enjoy a drink at the Cantina do Spade.
7. Saint-Barthélemy (St. Barts) , France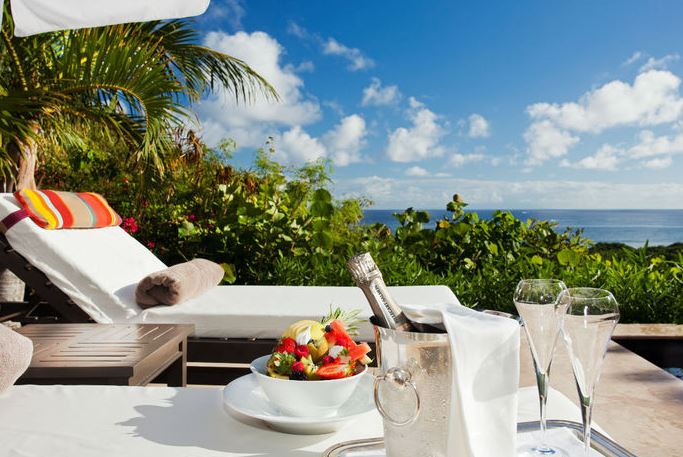 Notorious for being a playground to the elite, this destination is worth a visit for those seeking to unwind in style. Everything about this location is dripping with luxury.
Couples will most definitely want to spend an entire day at Grand Salines Beach followed by some delicious French cuisine where the start of the meal is the freshest of seafood. For couples who then want to spice the night up with a little bit of what St. Barts has to offer Nikki Beach which often hosts a wide array of themed parties guaranteed to get everyone's blood flowing.
There's also the classic ocean side attractions such as snorkeling which is enhanced by the crystal clear waters.
Of course you can't mention St. Barts without noting the duty free shopping; in case you feel like splurging on a little gift.